THE BEST POOL COATING IN AUSTRALIA
You can resurface your pool by doing it yourself (DIY) and we will support you all the way through. We have lots of professionals, Australia-wide, and you can select one do it for you too.
[wpcol_1half id="" class="" style=""]
If your pool is:
Impossible to keep clean
Being attacked by algae
Has cracks, stains, and looks dirty
Harsh on your skin
Difficult to keep the chemical balance
Using and costing lots for many chemicals
Old paint faded and patchy
The coating we supply will make your life much easier and save you time, money, and effort. Join thousands of other pool owners who have used our products in the past, and enjoy your pool to the max. You can do it yourself and save even more. This is the most advanced coating that's ever been manufactured for the Australian pool market. We have full confidence that if it is applied on a well-prepared surface it will give you a durable, smooth, and highest quality finish.
No matter where you are in Australia; North or South, East or West, we will suggest for you the best option with a choice of fine products for your pool.
Join other pool owners who have restored their old unappealing "health hazards" into a beautiful swimming architectural feature.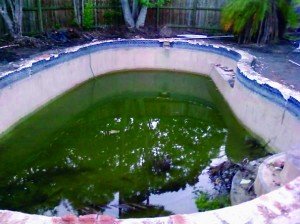 Pool paints we supply provide you with a great choice of attractive colours to enhance any pool. Your pool will come back to life again, add value to your property and enhance your swimming pleasure. The product is a great solution for brand new concrete pools as well.
[/wpcol_1half]
[wpcol_1half_end id="" class="" style=""]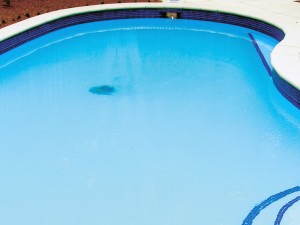 Our paints have been used for:
Concrete (painted or not)
Marblesheen
Pebblecrete
Fibreglass (Painted or with original gelcoat)
Ex Vinyl Liner
The product is:
Straight forward to apply
Has great durability
Seamless
Resistant to UV and chlorine attack
Low maintenance,
Will significantly reduce your chemical bill!!
[rotating-posts]
[/wpcol_1half_end]
[wpcol_1half id="" class="" style=""] Applied in accordance with our guidelines and looked after with our recommended maintenance, (epoxy) will last for over 7 years. It slowly wears away and if applied thicker to withstand wear and tear, it can last much longer. For longer-lasting consider the PaintNForget fluoropolymer coating, exclusively available from us.
For a complete pricing and info pack complete the FREE QUOTE form just below.
[/wpcol_1half]
[wpcol_1half_end id="" class="" style=""]
Prefer a Professional or Contractor? No problem. We work with a network of applicators and companies Australia wide. You can also employ your local painter and we will provide all the necessary support to complete your project successfully.
Our website will provide you with a lot of helpful information to undertake a successful resurfacing by yourself. Always feel free to call us anytime for any assistance.
We look forward to working with you.
[/wpcol_1half_end]